---
E - WASTE RECYCLING SOLUTION
---
---
---
If you're like most of us, you're surrounded by electrical and electronic appliances that quickly go out of date or fashion - What happens then?
---
---
Our homes and businesses are pile up with unwanted items creating clutter. Uks discard millions of electrical and electronic appliances every year.
All you need to do is drive down any street to see the number of unwanted electrical and electronic goods discarded on footpaths.

This collective mountain of unwanted electrical and electronic appliances is an exponentially growing challenge that is harming our environment. There is a need to ensure these items are properly collected and recycled, due to the toxic and hazardous materials. And when they go to landfill, they cause soil and water contamination that is harmful to our environment. What's more, the vast majority – up to 95% – of the materials in these goods can be reused or recycled
Our Eco-Friendly Promise
Our team works in conjunction with the environmental agency to remove and recycle rubbish to government standards. Fly-tipping has become an environmental problem, and it's good to know that your rubbish is being handled and recycled correctly.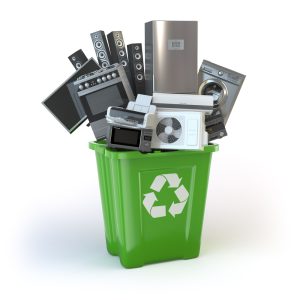 MG Clearance Manchester practices circular economy as they seek to recycle, re-use, repair and refurbish as much of the incoming WEEE as possible so that the highest possible volume of electrical and electronic equipment is made available to UK based second users in the commercial, social or private sectors.
Electronic waste in Manchester is the main cause of 70% of the overall toxicity.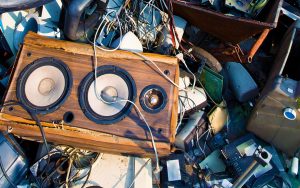 Collections can be arranged either via our website or telephone. Collection dates will be confirmed immediately and collections are normally guaranteed to be carried out within 5 working days of a request.

24 hour emergency response is also available.
---
Drop us a message
---
T: 07413331683 A:36 Grosvenor Drive, M28 3RW, Worsley E: info@mgclearance.co.uk